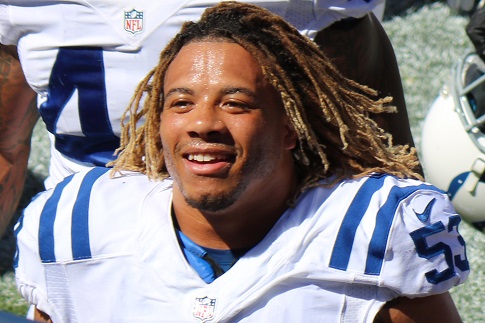 An NFL star's death by an alleged drunk-driver has sparked a political row after it emerged the suspect was in the US illegally.
Indiana police say the driver who killed NFL player Edwin Jackson was a Guatemalan who had been deported twice.
Manuel Orrego-Savala, 37, was allegedly drunk when he crashed his vehicle into Jackson, 26, and an Uber driver standing by the roadside, killing both.
President Donald Trump tweeted his death was a preventable tragedy.
He has long linked violent crime to illegal immigration, and provoked a stand-off with city mayors who have vowed to resist orders to hand over undocumented residents to federal authorities.
So disgraceful that a person illegally in our country killed @Colts linebacker Edwin Jackson. This is just one of many such preventable tragedies. We must get the Dems to get tough on the Border, and with illegal immigration, FAST!
According to Indiana State Police, Mr Orrego-Savala is a Guatemalan citizen who was deported from the US in 2007 and 2009.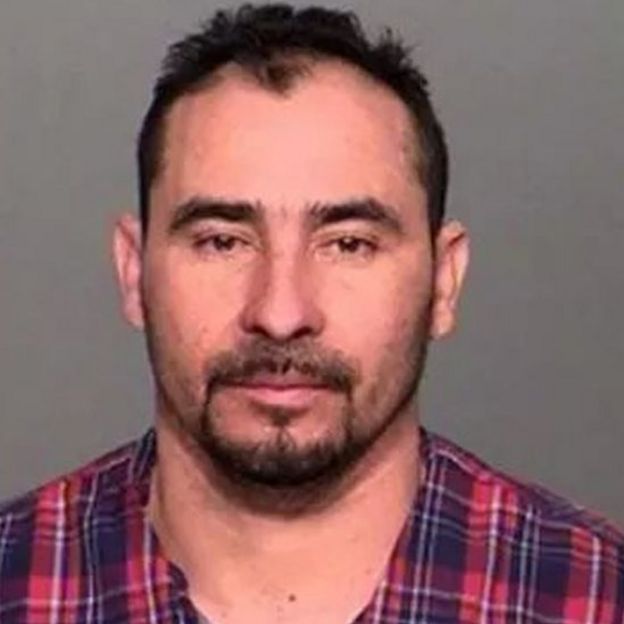 The pickup truck driver allegedly fled the scene of the crash on foot, and gave an alias when arrested.
Police Sgt John Perrine said in a statement: "Orrego-Savala is in the United States illegally and has previously been deported on two occasions, in 2007 and again in 2009.
"State police investigators are working with US Federal Immigration Officials and they have placed a hold on Orrego-Savala."
The NFL star's death has provoked a to and fro between rival sides in the US immigration debate.
"These horrific events only further underscore the need for immigration reform and stronger border security measures that can further prevent these tragedies from happening in the future," said Michael Joyce, a spokesman for Indiana's Republican National Committee, on Monday.
But Francine Dash, an activist for immigration advocacy group Faith in Indiana, told IndyStar.com that "legal status is not the culprit here; drunk driving is".
"The tragedy here," Ms Dash said, "is that this young man lost his life due to the negligence of someone who decided to drive under the influence."
Police say Jackson was a passenger in an SUV when he fell ill, and had gotten out of the car before he was hit by the Ford F-150 pickup truck.
His Uber driver, Jeffrey Monroe, was standing beside him and was also killed in the collision early on Sunday morning, say police.
Jackson was a third-year professional, who was out with an injury for the entire 2017 season.
He had previously played for the Arizona Cardinals.
The Indianapolis Colts are mourning the loss of their linebacker on Sunday.
Source: bbc.co.uk