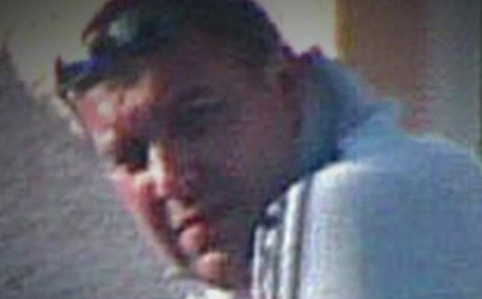 A loyalist "supergrass" who admitted the murders of five people among hundreds of offences has had a 35-year jail term reduced to more than six years for helping the police.
Gary Haggarty, 45, was a former leader of an Ulster Volunteer Force (UVF) unit in north Belfast.
Haggarty was a paid police informer for 11 years.
A judge said the offences were "ones of exceptional gravity" but that he had provided significant information
After turning state witness in 2009, Haggarty provided information on 55 loyalist murders and 20 attempted murders in 1,015 police interviews.
However, only one man is to be prosecuted, for two murders, on the back of the evidence.
The vast majority of people named by Haggarty in his police interviews will not face prosecution amid state concerns about a lack of supporting evidence.
The judgement from Belfast Crown Court indicated that the 35-year jail term was reduced by 75% for the assistance given to prosecutors and then a further 25% for Haggarty's plea of guilty.
The judge said that the offences admitted by Haggarty had been involved in a "terrorist campaign over a 16-year period".
He also noted that Haggarty's motivation for co-operating with prosecutors was "self-interest and pragmatism" rather than because he "wishes to atone for his crimes".
However, his judgement added that Haggarty's assistance "went beyond what might be described as 'normal' and, as a result of that assistance, the defendant has placed himself at considerable personal risk".
The judge said that Haggarty had provided "a significant amount of information in relation to very serious criminal activity".
Haggarty admitted five murders.
The victims were:
Catholic Sean McParland, who was shot while babysitting in Belfast in 1994.
John Harbinson, a Protestant, who was handcuffed and beaten to death by a UVF gang on the Mount Vernon estate in north Belfast in May 1997
Catholic workmen Eamon Fox, 44 , a father of six, and Gary Convie, 24 , a father of one, shot dead as they had lunch together in a car in Belfast's North Queen Street in May 1994
Sean McDermott, a 37-year-old Catholic found shot dead in his car near Antrim in August 1994
The 202 crimes Haggarty was sentenced for were committed between 1991 and 2007.
He also admitted five attempted murders, including against police officers; 23 counts of conspiracy to murder and directing terrorism.
The judge also took into consideration a further 301 lesser offences in his judgement.
Who are the UVF?
During the Troubles in Northern Ireland, the Ulster Volunteer Force murdered more than 500 people.
The loyalist paramilitary group's campaign also claimed the lives of 33 people in bomb attacks in Dublin and Monaghan in 1974.
The organisation's name dates back to the Protestant force formed to oppose Home Rule in 1912.
The name was revived in 1966 as loyalists came together to oppose liberal unionism and what it saw as a rise in Irish nationalism, centred on the 50th anniversary of the 1916 Easter Rising.
The UVF's political wing, the Progressive Unionist Party, played a prominent role in the peace process and supported the 1998 Belfast Agreement.
Source: bbc.co.uk