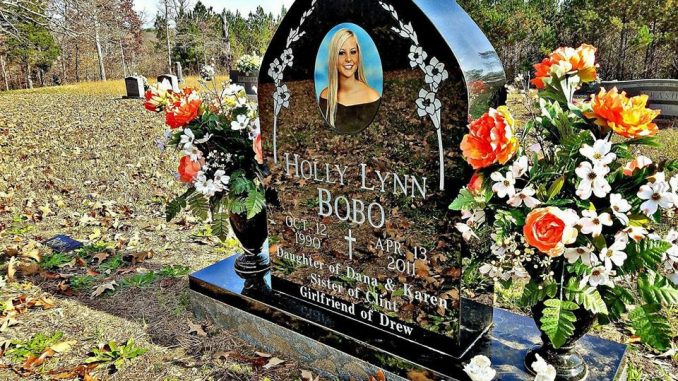 Holly Bobo has been laid to rest after more than six years since her disappearance.
The family pastor confirmed that a private ceremony was held Friday afternoon at a private cemetery.
Holly Bobo was 20 years old when she disappeared outside her Darden, Tennessee, home on April 13, 2011. Her brother, Clint, saw her being led away from the home that morning.
It would be three years before her remains were found. The family received those remains last week.
Dylan Adams, one of the men charged in Bobo's death, chose to take a plea deal. He will serve 35 years for facilitation of first-degree murder and especially aggravated kidnapping.
His brother, Zach, was convicted last year for his role in the crime. He was sentenced to life plus 50 years in prison.
A third person, Jason Autry, was also charged in the case but was granted immunity.
Fox, AP news.