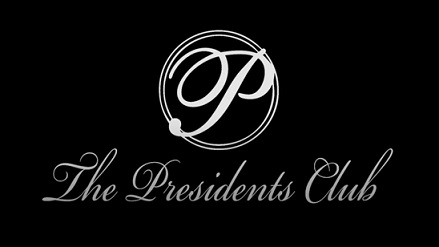 The Presidents Club says it is to close following allegations that hostesses were groped at its men-only annual charity dinner.
It said remaining funds would be distributed to children's charities "in an efficient manner".
There was widespread outrage following claims about the event by an undercover FT reporter, and charities said they would return past donations.
It also led to the resignation of a Department for Education director.
The only women at last Thursday's event at the Dorchester Hotel in central London, which was attended by senior figures in business and finance, were hired hostesses.
Event compere David Walliams said he was "appalled" by the claims but had not witnessed anything.
The comedian and author tweeted that he was there in a "strictly professional capacity" and not as a guest.
2) I left immediately after I had finished my presenting on stage at 11.30pm. I did not witness any of the kind of behaviour that allegedly occurred and am absolutely appalled by the reports.
David Meller, who helped to organise the dinner, quit his non-executive role on the Department for Education board following the reports.
Education minister Nadhim Zahawi was also a guest, and the BBC understands he has been called to see the government's chief whip to explain his version of events.
It is believed he will be reprimanded but not fired.
Former Channel 5 baseball show presenter Jonny Gould, who was the auctioneer at the dinner, also said he had not witnessed any of the alleged behaviour at the event or in previous years.
"If I had I would not have continued to work at the event," he said.
The Dorchester said it was "deeply concerned" and was looking into the claims.
Great Ormond Street Hospital and Evelina London Children's Hospital have said they will return previous donations from the organisers following the allegations.
What happened at the charity dinner?
Madison Marriage, the Financial Times reporter who worked at the event, said she and "numerous other hostesses" were groped at the event.
She said the 130 hostesses were told to wear skimpy black outfits with matching underwear and high heels and also that they could drink alcohol while working.
They were asked to sign a five-page non-disclosure agreement about the event upon arrival at the hotel, Ms Marriage said, and were not warned they might be sexually harassed.
She told BBC Newsnight she was groped "several times" and said: "It's a hands up skirts, hands on bums but also hands on hips, hands on stomachs, arms going round your waist unexpectedly.
"This isn't, I suppose, a high-level groping, but one of the strangest things was you could be talking to a man and he'd suddenly start holding your hand."
She said there were other women there "who had absolutely no idea that was the kind of event it would be".
"I had one woman tell me that she was shocked," she said. "She was asked if she was a prostitute on the night."
What is the event?
The men-only dinner has been held annually for more than 30 years and has raised £20m for children's charities, including Great Ormond Street Hospital and Evelina London Children's Hospital.
Back in 2014, it generated £694,000 but cost £673,000 to put on.
In the most recent figures in 2016, its expenditure was £597,790 and income was £1,590,139.
In 2015, the dinner cost £685,406 and £1,103,855 was generated.
What have charities said?
Great Ormond Street Hospital and Evelina London Children's Hospital have said they will return previous donations from the organisers of the dinner following the reports.
Great Ormond Street said it was "shocked" and said it had received £530,000 from the Presidents Club via three gifts between 2009 and 2016.
"The returning of a donation is unusual and we are aiming to return the monies in full at the earliest opportunity," a spokeswoman said.
The Royal Academy of Music said the allegations were "deeply disturbing" and said it would refund a £10,000 donation.
The Charity Commission said it was investigating the claims "as a matter of urgency".
Who about those who attended?
Responding to an urgent question in the House of Commons, education minister Anne Milton told MPs that Mr Meller had quit his role following the allegations.
She said Mr Meller, founder of the Meller Educational Trust, was "absolutely clear" that stepping down was the "right thing to do".
Ms Milton said allegations of this type of behaviour were "completely unacceptable" and that board members were required to follow a code of conduct.
"It is quite extraordinary to me that, in the 21st Century, allegations of this kind are still emerging," she said.
"Women have the right to feel safe wherever they work."
Mr Meller has also resigned as a trustee of the Mayor's Fund for London.
A Downing Street spokesman said Mr Zahawi had "attended briefly and felt uncomfortable at what had begun to happen."
Mr Zahawi told Newsnight: "I didn't stay long enough to really comment on the occasion."
Mr Zahawi later tweeted: "I do unequivocally condemn this behaviour. The report is truly shocking. I will never attend a men only function ever."
But Labour's Sarah Jones said Mr Zahawi should resign if he did not report his concerns and had attended on previous occasions, while shadow eduction secretary Angela Rayner called for an investigation into his attendance.
The Downing Street spokesman said the prime minister had confidence in Mr Zahawi and he was not being referred for investigation.
The Department for Education said Mr Meller and Mr Zahawi had both attended in a personal capacity.
Retail tycoon Sir Philip Green was also among the guests.
What do the organisers say?
In a statement, the Presidents Club said: "The organisers are appalled by the allegations of bad behaviour at the event asserted by the Financial Times reporters. Such behaviour is totally unacceptable.
"The allegations will be investigated fully and promptly and appropriate action taken."
A further statement added: "The trustees have decided that the Presidents Club will not host any further fundraising events. Remaining funds will be distributed in an efficient manner to children's charities and it will then be closed."
A spokesman for the Artista agency, which recruited the hostesses, said: "I was not aware of any claims of sexual harassment but the kind of behaviour alleged is completely unacceptable.
"I am checking with the staff and any complaints will be dealt with promptly and fairly."
What do rights groups say?
Sam Smethers, chief executive of the Fawcett Society, which campaigns for gender equality and women's rights, said: "Sexual harassment, but all in a good cause? This is completely outrageous and proves why we need sexual harassment by clients or customers to be covered by law.
"At the moment, these women are unable to hold their employer to account for putting them in that situation."
Rebecca Hilsenrath, chief executive at the Equality and Human Rights Commission, said: "Dragging progress for women's rights back 50 years in the name of charity is deplorable.
"This demonstrates how entrenched sexual harassment is in the workplace and how far we still have to go."
How have businesses reacted?
WPP, the world's biggest advertising agency, which had sponsored a table at the dinner, said it was withdrawing its future support.
Boss Sir Martin Sorrell, who did not attend, told BBC Radio 4's Today his guests did not see such behaviour and said: "We won't support the charity in future, which is regrettable because it is a charity that supports numerous children's charities and has done a lot of good work."
Real estate investment business Frogmore said the guests at its table were "unaware of any of the described events but in no way condone this behaviour" and it will now end its association with the event.
Part of the event included a charity auction, with one of the prizes being the chance to have tea with Bank of England governor Mark Carney.
However, a Bank of England spokesman said it was not aware of the dinner and "did not approve any prize".
He said it was understood a prize donated by the Bank to the Lord Mayor's Appeal charity auction had been re-gifted by the winner to the Presidents Club event.
"The unauthorised re-auctioning of the prize at the Presidents Club dinner was clearly against the spirit of the original donation," he said.
"The Bank has therefore made clear that it has been withdrawn."
He said Mr Carney was "deeply dismayed that such an event could take place".
The Lord Mayor's Appeal said the prize should not have been transferred without prior agreement and said the original bidder had been offered a refund.
Carolyn Fairbairn, CBI director-general, said: "If even half of what's been written about this event is true, it is deplorable and confirms how far we have still to go to stamp out sexual harassment."
Ann Francke, CMI chief executive, told the BBC: "If you're a captain of industry in 2018, do you really want your shareholders, your customers, your employees to see you associated with things like this?
"And all of the people who attended should have thought about that before they walked through that door."
Former investment fund manager, now chief executive of Money&Co, Nicola Horlick, told the BBC: "For this to be happening in this day and age it is unbelievable.
"The world has to change, there has been too much of this going on."
What do politicians say?
Downing Street said the prime minister was "uncomfortable" at the reports about the dinner and a spokesman added that it was "an event she wouldn't be invited to".
Another auction prize included lunch with Boris Johnson, but Ms Milton said the foreign secretary knew nothing of his inclusion and in no way endorsed the event.
Maria Miller, chair of the Women and Equalities select committee, told the BBC the report gave "cause for concern" and brought into question whether laws in the area were strong enough.
Jess Phillips MP, who chairs the Women's Parliamentary Labour Party, told the BBC it was "totally unacceptable that women should be hired in as a herd to entertain a group of entitled rich men".
Scotland's First Minister Nicola Sturgeon tweeted: "This is brave reporting from the FT, exposing behaviour that is outrageous and unacceptable."
Jo Swinson, deputy leader of the Liberal Democrats, has written to the head of the Charity Commission asking for an investigation into the "serious and potentially criminal nature of the behaviour" at the event.
Liberal Democrat deputy leader Jo Swinson said the allegations were "deeply disturbing".
Source: bbc.co.uk