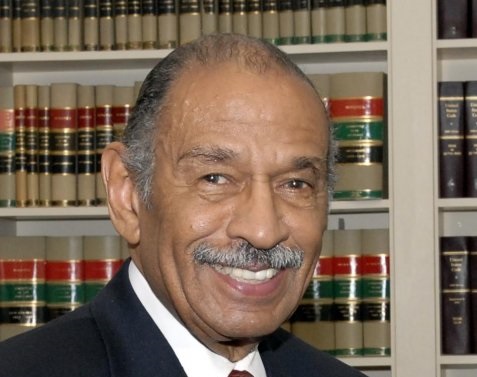 The longest-serving member of the US Congress says he is stepping aside as top Democrat on the House Judiciary Committee while sexual harassment allegations are investigated.
John Conyers again denied the accusations, but said he was stepping down to clear his name.
A staff member alleges she was fired for refusing to "succumb to sexual advances" from the Michigan Democrat.
A prominent civil rights leader, Mr Conyers first joined Congress in 1965.
The House Ethics Committee has launched an investigation into allegations of sexual harassment and age discrimination involving staff.
On Sunday, Mr Conyers, who is 88, tweeted that he would like to remain as ranking member on the judiciary committee, but that he could not "in good conscience" allow the charges to "undermine" House colleagues.
It was reported on Tuesday that he had paid $27,000 (£20,000) in 2015 in exchange for the confidentiality of a former staff member who alleged she was fired for rejecting sexual advances.
He was also accused of repeatedly making sexual advances and inappropriately touching other female employees, according to signed legal documents seen by Buzzfeed.
Mr Conyers said that many of the allegations "were raised by documents reportedly paid for by a partisan alt-right blogger".