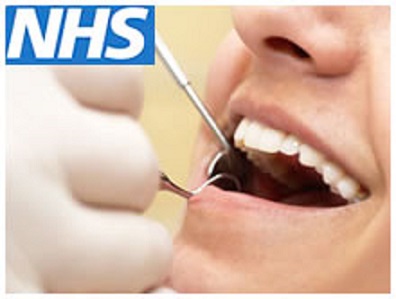 Going to the dentist is something that many would want to avoid – but how about if you also faced a penalty fine?
More than 40,000 people a year in England are getting fines of £100 – from an automated system that dentists say is hitting the most vulnerable.
They warn that people such as dementia sufferers are unfairly getting caught up in a system meant to stop fraudsters from getting free treatment.
The NHS accepts there is a problem with errors and is promising changes.
The fines, about £4m per year, are being applied by a random screening process that checks on whether people going to the dentist are really eligible for free treatment.
But dentists say rising numbers of people with dementia, or those with learning difficulties, are being unfairly fined for something as simple as ticking a wrong box in confusing paperwork.
When these have been challenged, about 90% have been overturned as having been incorrectly applied.
The British Dental Association says the problem seems to be increasing and with an ageing population is only likely to get worse.
Charlotte Waite, a senior dentist working in Loughborough, Leicestershire, says this is a problem appearing on a "daily basis".
"This has become a significant barrier to care. It can cause a lot of distress if people feel they are seen as fraudulent," she says.
Mrs Waite, vice-chair of the British Dental Association's England community dental services committee, is leading a campaign to stop a wave of fines for elderly and frail people, those with dementia or learning difficulties, who have made honest mistakes when filling in forms about free care.
She says even when patients are eligible for free treatment, an incorrect description of specific benefits or failure to renew documents can trigger a penalty fine, which rises to £150 if there is a delay in payment.
And she says because it typically affects vulnerable and often low-income families, there has been a lack of a "powerful advocate" to raise the issue.
Many such patients will be brought to the dentist by a carer, and Mrs Waite says they might not have the detailed information about types of benefit and exemption certificates.
She says this becomes a dilemma for dentists, whether to turn away patients or to treat them and then risk that they will face a fine.
Patients might turn up for the dentist and go away again without treatment because of confusion over benefits and entitlements and worries about being fined.
"I feel very strongly that clinical time should be spent on clinical work," she says, rather then trying to navigate the benefits system.
"It's an extreme waste of clinical time.
"We really need to sort this out now."
What dentists say they've seen
"This patient has severe learning disabilities and cannot communicate verbally.
"They were fined twice over an 18-month period, due to the change in exemption and Mum accidently putting the wrong thing on the form.
"Mum was having a bad year and the patient had suffered a few health problems, and these fines were very upsetting and caused lots of anxiety.
"We did manage to get the fines turned around, but this took long periods of time and many phone calls and a letter. We were constantly up against a brick wall."
"A vulnerable adult who has a valid certificate – which he brought in for us to see and the number was recorded correctly – was sent a fine for £100 saying he was claiming free treatment incorrectly.
"He contacted me in quite a panic and I had to reassure him and request that he brought in the paperwork to me to see, I completed the appeal form for him as he was entitled to claim free dental care.
"The appeal form that needed sending back was quite a complex letter, and I think our patient would have struggled to respond to it without help.
"I felt it was most unfair for him to have to go through that."
"I had a patient whose parents didn't realise her exemption certificate had expired, only to be fined.
"I phoned on her behalf, but they would not accept my word regarding the patient's special needs and wanted a letter from the patient's doctor.
"It took three weeks for the patient to get in to see the doctor as it wasn't urgent. All I could get was a deferral in increasing the fine [for non-payment] while the patient waited for a letter from her doctor."
What the NHS wants to do in response
The NHS Business Services Authority, which oversees the fining system, accepts there is a problem and is looking for a way to make improvements.
A spokeswoman says no-one wants vulnerable people to be unfairly fined or for dentists to waste valuable clinical time.
The checks have an important role in making sure free treatment isn't being unfairly accessed by those who should pay.
The screening system compares what people have put on forms at the dentist against two databases of information about benefits and entitlements – and if these do not match, the fining system generates a penalty notice.
The most recent figures suggest almost 120,000 fines have been issued over the past three years.
But the British Dental Authority says when 30,000 of these fines were checked, almost 90% were overturned, suggesting the scale of the error in the system.
The NHS says it will run a national awareness-raising campaign, so people will have a much better understanding of who is entitled to free dental treatment
There are plans for simpler forms and clearer information, particularly for vulnerable patients
"We want to make sure that patients, particularly those who struggle with literacy, understand if they are entitled to receive free dental treatment or if they should pay," says a NHS Business Services Authority spokeswoman.
"We recognise the importance of information and access to it for everyone."
Source: bbc.co.uk