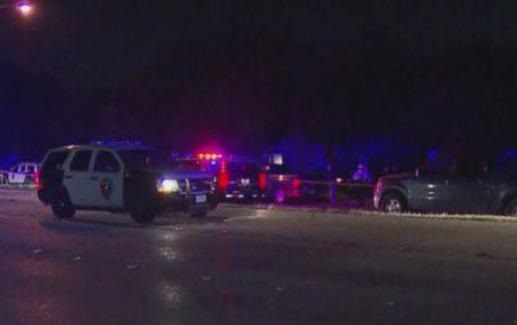 A gunman has killed seven people at a home in Dallas, Texas, before being shot dead by police.
Two further shooting victims are in hospital after they were injured at the property on Sunday night.
Police spokesman David Tilley said the shooter was killed by the first responding officer after an exchange of gunfire. The officer was not injured.
It is not yet clear what motivated the attack in the suburb of Plano, or if the gunman knew the victims.
"We're trying to put all the puzzle pieces together," Mr Tilley said.
The local Dallas News reported that those killed had been watching the Dallas Cowboys, an American Football team, when the violence unfolded.
The outlet quoted a neighbour, Stacey Glover, who said there had been a game-watching party at the property that started early in the afternoon, with people laughing and grilling food outside.
Police have not named the shooter or any of the victims, but all are said to be adults. The condition of the two survivors is unknown.
Source: bbc.co.uk