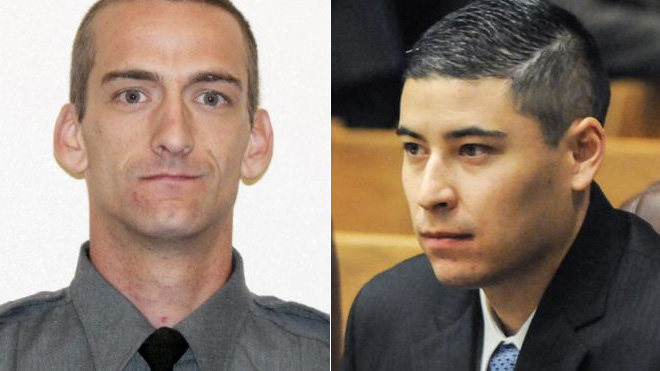 A mistrial has been declared in the retrial of Tai Chan, a former Santa Fe County sheriff's deputy accused of killing his partner.
After three hours of deliberations, a jury could not agree on what charges Tai Chan was guilty of or whether he was acting out of self-defense.
Chan was accused of shooting and killing his partner, Jeremy Martin, in October 2014 at Hotel Encanto in Las Cruces. The two stopped there after transporting a prisoner to Arizona.
"This is the second time (this case was tried). No juror felt there was first-degree murder in this case. The district attorney's office has spent hundreds of thousands of tax dollars trying Mr. Chan and the results were even worse for them than last time," said defense attorney John Day.
Chan went to trial in 2016, and a mistrial was declared in June that year. During that trial, the jurors agreed to convict Chan but they couldn't agree on the charge.
After nearly 14 hours of deliberation, a mistrial was declared.
For his retrial, the jury agreed Chan shouldn't be convicted of first-degree murder, seven voted to acquit Chan of second-degree murder, and the jury voted 11-to-1 to acquit Chan on the voluntary manslaughter charges.
Six of the jurors believed Chan acted in self-defense and should be found not guilty on all charges.
"His four children deserve to be told that the man who shot their father in the back, that there are consequences for that behavior; that's all I have to say," said Sarah Martin, Jeremy Martin's widow.
Jeremy Martin's brother said his family doesn't believe they will receive justice in a Las Cruces court and his family will have to discuss whether they want to retry this case again next year.
The defense said it would be up to the District Attorney's office to decide whether or not to retry the case.