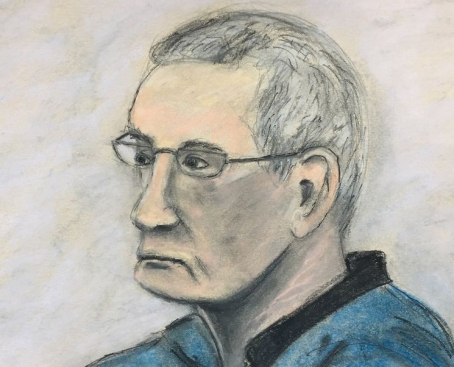 A jury has found Wayne Howard Bernard guilty of the brutal rape of a Calgary grandmother 22 years ago.  Bernard was on trial for sexual assault with a weapon, kidnapping and robbery in connection with the attack on March 28, 1995.  The victim, known as Maureen, whose real name is protected by a publication ban, died in 2007 — a month before DNA evidence finally led to a breakthrough in her case.
Her daughters wept in court Wednesday as a jury handed down the guilty verdict.
"Our mom came home to us that day (but) she was never the same after that awful morning. She was not killed, but her sparkle was gone and her spirit was forever extinguished," one of her daughters read from a prepared statement.
"We are relieved to finally have justice for our mom and finally have answers that we were seeking. She can finally rest in peace and we can finally rest easy knowing that justice has prevailed."
Bernard kidnapped Maureen from her Macleod Tr. workplace early the morning of March 28.
He took the 51-year-old in her own van to a remote gravel pit on the outskirts of the city where he sexually assaulted her.
Bernard drove off in the van, leaving Maureen at the side of a road. She was rescued after flagging down passersby.
It would take 20 years before forensic evidence led investigators to arrest Bernard in Kingston, Ont.
Prosecutor Pam McCluskey praised cold-case detectives and retired Calgary police investigators for their diligence in pursuing the case.
"A cold case is always going to be difficult. In this case it was very much complicated by the passing of the complainant, who died in 2007 having never known that the police were still keeping her file alive," McCluskey said.
"The people of the City of Calgary should feel pride that we have this kind of police force who will send the message that no matter how old the offence, it will not be forgotten."
Court of Queen's Bench Justice Bruce Millar will hand down his sentence at a later date.
BY MEGHAN POTKINS
Source: calgarysun.com