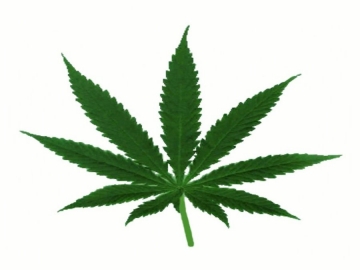 Canadians may be able to celebrate Canada Day in 2018 by legally smoking a joint, but that's small consolation to the 21-year-old clerk who was working the security desk at the Cannabis Culture shop on Bank Street on Monday.  He shrugged off the news that the federal government plans to have all the regulations in place for legal pot by July 1, 2018. That's the timeline reported by CBC, citing unnamed sources. The government had promised to introduce legislation to legalize recreational marijuana this spring.
"I'm hoping, but I have my doubts," said the budtender, one of five people arrested on May 9 when police raided the shop.
"All they do is lie," he said, expressing a common suspicion among those in the "cannabis community" of government promises.
The man didn't want his identity revealed because after he was charged with drug trafficking, he was released from custody with conditions that included not going into a marijuana dispensary.
He was sitting at the front desk of the Bank Street shop, checking IDs and buzzing a steady stream of customers into the back room that contains dried weed and other cannabis products. He shrugged. "I have a seventh grade education. I can't really get a job anywhere else. I have bills. I can't just sit at home and be broke."
A 21-year-old 'budtender' working at the Cannabis Culture marijuana dispensary on Bank Street says he's crossing his fingers that the federal government will move ahead with legalizing pot. He doesn't want to publicly reveal his identity because he was ordered not to work at an illegal dispensary as a condition of his release from custody after he was arrested in a raid on the shop. He's back at work because he needs the job.
He said it's a great job, in a friendly environment. Cannabis Culture is paying the legal fees for the five clerks who were charged during the raid. They are to appear in court Wednesday, when supporters are planning a rally in front of the courthouse.
Fellow budtender Ming Saad called police raids on the illegal shops "ridiculous." Ottawa police have raided 14 dispensaries since November, arresting 29 people.
"They're going to be legalizing it. I don't understand why they are wasting so much money."
Cannabis activists such as she aren't willing to wait any longer, she said.
"We don't want to keep people away from their medication, or their recreational use. I believe I'm doing something that's helping people, even if at the end of the day I'm in handcuffs."
As Canada moves to legalize pot, a key question will be the fate of the dispensaries that have popped up in some major cities.Vancouver, Victoria, Ottawa, Hamilton and Toronto have the most shops.
It's widely expected the federal government will license and control the production of marijuana, but give provinces the power to decide where it will be sold, as recommended by a federal task force that studied the issue.
The task force recommended that provinces work in "close collaboration" with municipalities. That will be especially important if storefront sales are allowed, as the task force recommends.
The City of Ottawa should start getting ready now, says Counc. Riley Brockington.
Brockington, who is vice-chair of the city's community and protective services committee, says he will try to get the issue added to the bylaw department's packed work schedule.
Brockington first consulted bylaw staff last fall after a dispensary opened in his ward across from a Montessori school.
"The position of the (legal) office is that you can't regulate something that is illegal. You can't say, 'Oh yes, you're illegal, but since you're going to be open anyway, we're going to determine where you are permitted.' Because the answer right now is you aren't permitted to be located anywhere."
However, the city can start consulting with the community and with businesses interesting in selling marijuana, says Brockington.
Vancouver, Victoria and several smaller cities in B.C. have regulated illegal dispensaries. In Vancouver, which pioneered the idea, for-profit dispensaries pay a $30,000 business licence and have restrictions on their location and operation.
Brockington says he'd like to see Ottawa adopt similar regulations once pot is legal. "I definitely want us to be prepared and ready well before July 1 of 2018. That's not the date to start having the conversation."
Ottawa Counc. Mathieu Flery, who has expressed concerns about Montreal Road in his ward turning into pot shop alley, says the city won't be able to do much until the federal government sets the regulatory framework.
He expects Ontario might decide to distribute marijuana at stand-alone stores similar to the LCBO. "It's a controlled substance, so why would they approach it in a different way?"
Fleury would support the idea of Marijuana Control Board outlets, saying they would be easier for cities to regulate than privately owned shops. If there was a problem with a store, there would be a central contact, rather than having to deal with many individual owners, he said.
BY JACQUIE MILLER
Source: ottawasun.com