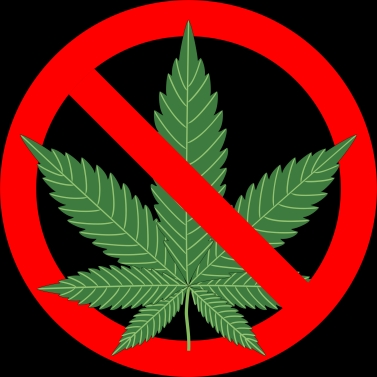 Montreal police arrested Canada's self-proclaimed "Prince of Pot" Friday night and seized 18 kilograms of cannabis a day after the splashy opening of six illegal marijuana dispensaries across the city.
Dozens of officers raided the stores at supper hour, arresting 10 people and confiscating an undisclosed amount of cash and equipment relating to the sale of marijuana. Police would neither confirm nor deny that they nabbed Marc Emery, but his wife Jodie posted a video of him being taken away.
Commander Stephen Verissimo, of the Montreal North division, told journalists at police headquarters that the force wanted to send a message to the public.
"The message that we want to impart is that the possession and trafficking of marijuana is currently illegal, and the police department will enforce the law that's in effect," Verissimo said.
"Whether one has a (store) permit or not, that changes absolutely nothing."
Verissimo added that police had received complaints about the Cannabis Culture dispensaries, which had attracted long lineups despite frigid temperatures.
Jodie Emery tweeted after the raids that she would organize a protest Saturday.Earlier in the day, tensions had been building at the dispensary on Mont-Royal Ave., as rumours of an imminent raid circulated.
Sources told the Montreal Gazette that undercover officers began a surveillance operation on the shop as of Thursday night — just hours after its highly publicized opening.
The dispensary began selling a variety of pot strains to customers that afternoon during the rollout of six stores in Montreal.
Just hours before his arrest, Emery predicted that he would be busted.
"They would be hard-pressed not to arrest me," he said when asked how a raid usually goes down. "But you know that's all part of the plan. That's part of the revolution. You're not going to get change without sacrifice."
Emery threatened to go on a hunger strike if sent to prison. Asked if he really thought he'd be locked up, Emery responded: "Absolutely. I want to demonstrate that's exactly what's going to happen. That's what legalization under Mr. Trudeau and (Montreal Mayor Denis) Coderre looks like.
"They'll tolerate gangs, and Rock Machine and Hells Angels, everybody else, but they won't tolerate ordinary Canadians helping other ordinary Canadians access the best marijuana in the world," Emery added.
On Thursday, Coderre warned there would be "zero tolerance" for the illegal storefronts. Police have raided Cannabis Culture locations in Toronto, Hamilton and Port Coquitlam, B.C. this year, but many reopened within days.
The Liberal government has appointed a task force to study how it will fulfil Prime Minister Justin Trudeau's promise to legalize marijuana. But during a press conference in Montreal Friday, Trudeau emphasized that until new legislation is passed, the laws prohibiting the sale of marijuana stand.
Emery, who was on hand at the Mont-Royal Ave. location for the opening Thursday, had acknowledged that the business was illegal. He said then that it's only by breaking an "unjust law" that Canadians will force the government to legalize marijuana.
"Quebec is one of two provinces I have not been arrested in," Emery told reporters. "I've been locked up in eight provinces … so, you know, there's always room for No. 9. I've been arrested 28 times in Canada for marijuana and I've seen 34 prisons and jails in all that time. And yet even after 26 years of this kind of civil disobedience, the law still exists."
The raid on Mont-Royal drew curious onlookers and supporters of Emery. One of them was 26-year-old Kevin Keri, who smoked a joint in front of an officer who was standing guard behind a plate-glass window.
"I don't understand the contradiction," Keri said. "He obtained a permit from the city to open the stores, and now the police are closing them."
Long lines started forming outside the shop Thursday on Mont-Royal as Emery gave an impassioned speech about Canada's drug law and handed out free "nuggets" of marijuana. He framed the opening of his dispensaries as a massive act of civil disobedience.
People continued flocking to the dispensary late Friday afternoon, forming a line that went out the door and around the building. An employee at a nearby bar said the arrival of a Cannabis Culture shop created a buzz in the east-end neighbourhood.
However, the employee noted that older patrons were less enthused than younger ones about the idea of a pot business sprouting up.
Jodie Emery said the big turnout was an indication pot stores should be allowed to operate.
"If thousands of people are braving minus 30 degree weather to line up for hours to access cannabis in this way, it should be a very strong argument that these businesses are legitimate, are popular, are successful and should be allowed to operate."
By:  CHRISTOPHER CURTIS, JOHN MEAGHER and AARON DERFEL
Source:  Toronto Sun