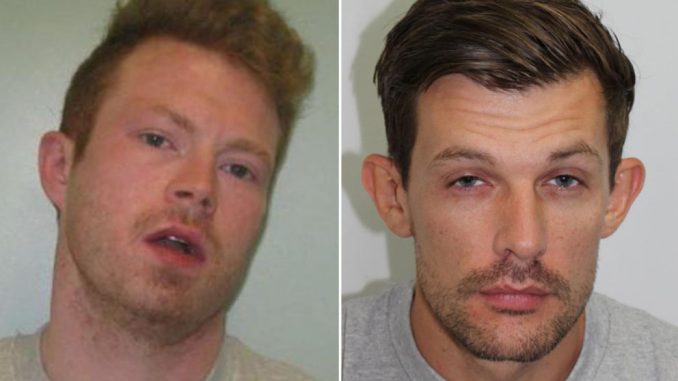 Two prisoners have escaped from HMP Pentonville, the Ministry of Justice (MoJ) has said. The police were called at 11:44 GMT.
The escape was discovered when prison officers found two mannequins in the prisoners' beds on Monday. One of those who escaped is serving a "very long sentence. It is understood the inmates, aged 28 and 31, used diamond-tipped cutting equipment to break through cell bars before they scaled the perimeter wall.
A prison spokesperson said: "Public protection is our top priority and we take escapes from custody extremely seriously. We are working closely with the police and are urgently investigating the matter."
UPDATE
A manhunt is now underway for James Whitlock, 31, and Matthew Baker, 28.
Police have warned the public not to approach the two convicts as they could become violent, but to call 999 if they see either of them.
Baker was on remand awaiting sentencing after being found guilty two weeks ago of attempted murder. He was due to be sentenced on Friday.
Whitlock was on remand after being charged with conspiracy to burgle more than 19 ATMs.
Mike Rolfe, from the Prison Officers' Association, said the escapees would have had help from outside and equipment may have been sent in by drone.