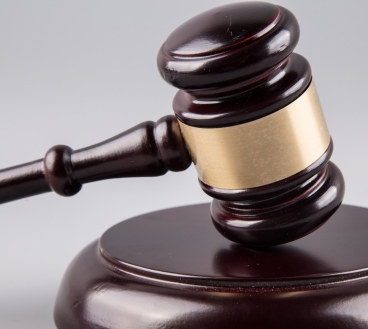 A prospective juror noticed a number of items had been taken from her bag.
Elizabeth McLeod took cash, an iPhone and bank cards from the handbag of a woman while she sat on the public benches at Greenock Sheriff Court.
McLeod, 24, left the room and was caught in the main building.  Some of the missing property was found on her, and the iPhone was found hidden in a toilet.
According to fiscal deputy Pamela Brady: "The court police officer sought assistance from colleagues and Elizabeth McLeod was immediately suspected because she had been seen sitting near to the complainer.  She was searched and a quantity of cash, £30, was within her clothing.  Her jacket was searched and a plastic wallet containing a driving licence, bank cards and a Tesco Clubcard were recovered. Within a nearby toilet an iPhone had been hidden behind a sanitary bin."
McLeod's defense lawyer said she was "under the influence" when she committed the offence.
McLeod was sentenced to 300 days in prison but due to her guilty plea and her time spent on remand; this was reduced to 256  .