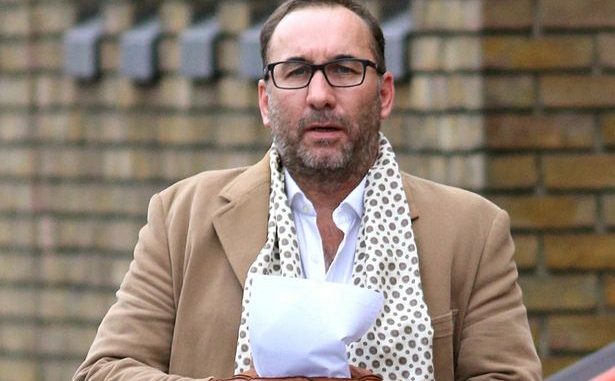 A conman who tricked former England manager Sam Allardyce and striker Andy Carroll out of thousands of pounds has been convicted of fraud.
Stephen Ackerman, 48, who went by the name Mark Kingston, visited West Ham football club's training ground to sell players and backroom staff luxury Christmas hampers in December 2014.
Ackerman took payment for the hampers using a handheld chip and pin device. But Ackerman never supplied the goods and in the following weeks some of the victims noticed unauthorised payments, running into thousands of pounds, charged to their bank accounts.
Ackerman, 48, from Loughton, Essex, was found guilty of 18 counts of fraud totalling more than £60,000.
Snaresbrook Crown Court heard £13,270 was taken from Mr Allardyce.
Ackerman will be sentenced later this month.
Acting Det Sgt Jamie Snell, from Newham CID, said: "Ackerman preyed on the trust of people he approached and essentially told an elaborate pack of lies in order to get them to part with their cash.
"He defrauded a total of £61,047 from his victims and thought that due to their fame they would never report the matter to the police.
"He is a confident and accomplished fraudster and we are delighted to have received this verdict from the jury today."