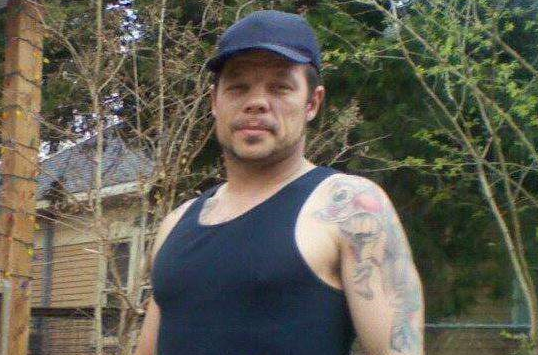 A manhunt is underway in Oklahoma for a suspect in a double homicide who officials say has a "medical condition" and who "may attempt to spread this disease."
Police issued a wanted poster for the fugitive, Michael Vance, who is accused of killing two of his relatives and opening fire on two police officers with an AK-47.
The wanted poster says Vance is driving a 2007 Mitsubishi Eclipse and that he is considered armed and dangerous.
Police said Vance came out firing with an assault weapon after officers responded to reports of shots in the area. The two officers sustained non-life-threatening injuries, officials say. One officer was shot in the foot and another was hit by gunfire in both legs.
Vance fled to a mobile home park, where police discovered the bodies of two of his relatives, officials said. Sheriff John Whetsel of the Oklahoma City Sheriff's Department identified those victims as 55-year-old Ronald Everett Wilkson and 54-year-old Valerie Kay Wilkson, his wife.
Vance then allegedly "shot at and injured" a woman as he was in the process of stealing her silver 2007 Mitsubishi Eclipse.
Police say they believe the suspect streamed his escape on Facebook Live.
The Oklahoma County Sheriff's office did not release his medical condition but officials told ABC News he is believed to have a "communicable disease and we understand he may attempt to spread this disease to anyone he may come in contact with. We would urge caution to anyone who comes in contact with this individual."
Vance was recently released from the Lincoln County Jail on accusations of child sexual assault, the sheriff said.
Sheriff Whetsel issued a notice to alert residents of the likelihood that Vance would return to the Oklahoma City or Lincoln County areas, and that other people may be in danger as a result of his presence.
Local residents have been told by Whetsel not to approach Vance, but to call 911 and let the police handle the situation.