Editors Note: This article has 3 pages:
Page 1: Background
Page 2: Arrest and Interrogation
Page 3: The Trial and Podcasts
Background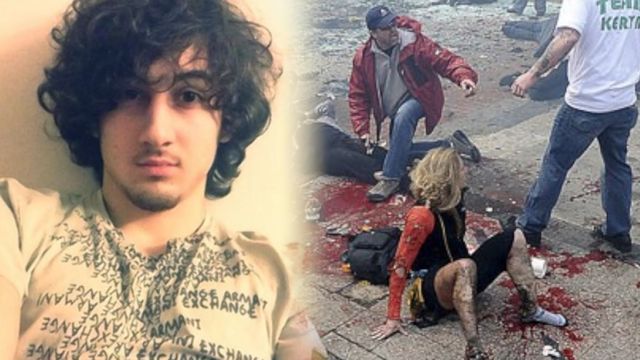 Editor's note: While confined to a hospital bed, Dzhokhar was charged on April 22nd 2013, with using and conspiring to use a weapon of mass destruction resulting in death and with malicious destruction of property resulting in death. He could face the death penalty if convicted.

The article on this page if a fantastic in depth article, researched and brought to you by LadyOwl.


STORY HIGHLIGHTS
Dzhokhar Anzorovich "Jahar" Tsarnaev is a Chechen Terrorist suspected of perpetrating the Boston Marathon bombings on April 15, 2013.
His brother, Tamerlan Anzorovich Tsarnaev was also a perpetrator in the bombings.
The bombings killed three people and reportedly injured as many as 264 others.
The Tsarnaev brothers allegedly killed an MIT police officer, carjacked an SUV, and engaged in a shootout with the police in the Boston suburb of Watertown
The heart of an MIT police officer who was shot stopped for approximately 40 minutes and he had lost nearly all his blood. Incredibly he survived.
During the shootout Tamerlan was captured, but died partly by his brother Dzhokhar driving over him.
The jury selection process for the trial, began on January 5th, 2015. The trial may start in the first week of March 2015.
Dzhokhar could face the death penalty if convicted.
History
Dzhokhar Tsarnaev was born on July 22nd, 1993 to Anzo and Zubeidat Tsarnaev in Kyrgyzstan. He was raised with 3 siblings, Tamerlan, Ailina and Bella for the first seven years of his life.
Both parents were from war torn areas of the Soviet Union and his father had been exiled from his home in Chechnya. Anzo had always dreamed of escaping to America where his brother Rulsan was an attorney with an upper middle class life.


In 2002 Dzhokhar and both parents came to the United States on a tourist visa to stay with a friend of Zubeidat's family in the Boston area. They were welcomed into the home of Dr. Baiev. While there, Anzo spoke of his home country and told tales of discrimination and beatings from the government. This became the reasoning for filing for political asylum which was granted in 2003. The rest of the children arrived in July of 2003 and the family moved to a 3 bedroom home in Cambridge.
2003 - April 19th 2013
With just a handful of Chechen families the Tsarnaev's were a welcome addition. "They had wonderful children" says Anna Nikeava. "They were very soft, like cuddly kittens, all four kids. Always hugging and kissing each other" The parents seemed to adore each other too. Anzo got a job as a mechanic making $10 an hour but the family never seemed to struggle. For the first year they received public assistance.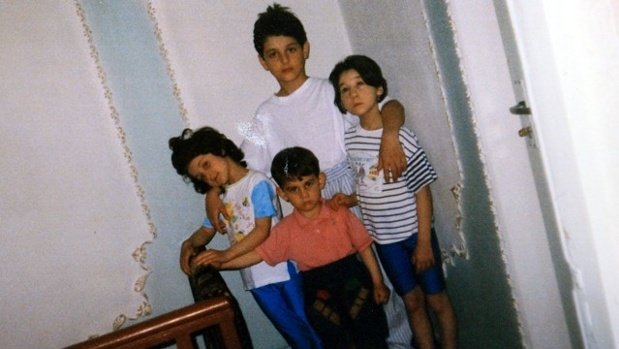 "They were very much in love and enjoying life. They were fun."
Zebeidat adored her children, particularly Tamerlan, who was a tall muscular boy she compared to Hercules. Jahar (as Dzhorkhar was called) was his mother's "dwog" or "heart". He has been said to "look like an angel" and was called JoJo or Ho.


Jahar was always saying, "Mommy Mommy Yes Mommy" even when his mother was yelling at him, said Baudy Mazaev (who is 1½ years younger than Jahar). Baudy's mother Anna would always asks "Why can't you talk to me the way Dzhokhar talks to his mother?"
There were five or six Chechen boys around the same age as Baudy and Jahar. They formed a particularly close group. Now, as a student at Boston University, Baudy remembers family get togethers in the Tsarnaev's top floor apartment. The brother's shared a small room with bunks and the sister's was an even smaller room with only a mattress. There was never enough space for everyone in one room, so the boys would be in the living room while the parents socialized in the kitchen. Anzor was famous for his booming laugh which Jahar inherited. "It was so loud, the room would know who was laughing. "
Jahar idolized Tamerlan like all the children did. Jahar followed his brother's example and learned to box, but at 130 lbs Jahar's primary sport was wrestling, as it is said to be a "Chechen thing"
Jahar was named for the first president of Chechnya, Szhokhaz Dudayev, a personal hero of Anzo's. He embraced the Chechen national symbol the wolf, learned traditional dances and could speak Chechen and Russian. He talked about how pretty Chechen girls were and how he wanted to marry one, but to Baudy's knowledge, Jahar had never met one aside from his sisters or some of their friends.
All the Tsarnaev children went to Rindge, as the school is known but it was Jahar that assimilated the best. He was fluent in English by the time he was in high school, with only a hint of an accent.
From virtually no English when he arrive Jahar also became fluent in the dialect, his favorites being "sherm" the Cambridge slang for "slacker". Jahar of "Jizz" as friend called him was an intelligent and diligent student. He was nominated to the National Honor Society in his sophomore year of high school and joined the wresting team. He also became a dedicated pot smoker something that is seen as a relative standard in the permissive community of Cambridge. In his junior year he became team captain as was well known as "Jahar" to ensure no refs would mispronounce his name.
Jahar had a diverse group of friends in high school, black, white, Jewish, catholic, Puerto Rican, Bangladeshi and Cape Verdean. There were all "good kids" as a one parent said. Debate champs, varsity athletes, student government and a few intellects that went to elite New England colleges. Jahar talked about attending Brandies or Tufts.
Jahar never denied he was a Muslim though he did play it down. He fasted during Ramadan, which included giving up pot. The most religious thing he ever said was "not to take God's name in vain." In a class at school they were asked "what is terrorism?" "How do we define it culturally as Americans?" Jahar never expressed he was pro-terrorism except once in his junior year by saying he thought acts of terrorism were justified when with friends at a restaurant and they were talking about religion. Jahar opened up about Islam and confiding his hatred of peoples "ignorance" equated Islam with terrorism defending the religion as peaceful and jihad as a personal struggle. When 911 were brought up Jahar said "you will not like my view" but he felt some of those acts were justified because of what the United States does in other countries and that they do it so frequently dropping bombs all the time. It was never brought up again.
Jahar prepared for college he won a $2500 city scholarship awarded to 40 or 50 Cambridge students. He has also been accepted to a number of schools including Northeastern University and UMass Amherst but chose Dartmouth because he was offered a scholarship as he didn't want his parents to have to pay a lot for his schooling. He also never applied to his dream schools because of this.
In the fall of 2011 Jahar arrived at Dartmouth 1½ hours south of Boston to study engineering and almost immediately wanted to go home. The community where the school is based is working class with nothing to boast about. It has a diverse student body but they seemed far below his friends at Rindge. In November he tweeted "Using my high school essays for my English class it is that easy and "you know what I like to do? Answer my own questions cuz no one else can"
Jahar at this point as hating life and would call friends saying people there were "mad wack" and "corny". The only saving grace was one of his best friends from high school also attended although he would later transfer. All he and his friend would do is sit in the car and get high, it was that boring.
The campus emptied most weekends and Jahar would go home as often as he could but home was no longer home as his parents had gone back to Russia earlier in the year. Most of his close friends from Rindge were gone too. Jahar seemed "lost at sea" during this time and Tamerlan's solution to it all was "pray" "You cannot call yourself a Muslim unless you thank Allah 5 times a day."
Much of the next two years of Jahar's life is a mystery as there were not many friends or people at Dartmouth that he hung around with. From his tweets we can gather that he complained about his roommate. Dzhokhar tweeted a mishmash of sophomoric jokes and tweeted about his own perpetual lateness and also tweeted rap lyrics. He also had a few sporadic deep thoughts such as "Find your place and your purpose and make a plan for the future." There were also some revealing statements about homesickness, insomnia, and about having zombie dreams repeatedly. He also made comments on how he missed his dad and compared the two of them in pictures, in a tweet in June of 2012. By the fall of 2012 he decided to switch from wanting to be an engineer to biology. To make money he sold pot from Tupperware containers stored in his fridge.
Jahar also started to gravitate to a group of Kazakh students during this time. Mostly wealthy boys with a taste for pot. Also Jahar could speak to them in Russian. By his sophomore year he also got his U.S. citizenship but abandoned his American Facebook for the Russian version called Vkontakte or VK where he listed his world view as "Islam" and his interest as "career and money". He joined several Chechnya-related groups and posted Russian language joke videos. With friends he made on VK he said he missed his homeland and would happily go for a visit but did not want to return forever.
Boston Marathon Bombing April 15th 2013
On April 15th 2013 the 117th Boston Marathon was no different than any other. Runners were running and the crowds were cheering. People were enjoying the day. That is until 2:49 (EST) when a pressure cooker bomb went off on Boylston St. close to the finish line. 12 seconds later a second one exploded 210 yards (190m) further down the street. Panic and mayhem began. Police, spectators and even runners went into action to help the wounded. Some people ran and were in fear of another bomb going off. Others could only stand by and watch in horror.
In those two bombings, three people died 23 year old Lingzi Lu of China, 29 year old Kryste Campbell of Arlington and the eight year old Martin Richard of Dorchester. Over 264 were injured and were treated at local hospitals with anything from limbs lost to shrapnel wounds. Within 20 minutes of the blasts Boylston St. was cleared and wounded (video of blasts) had been evacuated.
Today, rescuers were running toward the wounded on Boylston Street in acts of true heroism -- running toward the sound of the screams. In the end, the terrorists will fail because Bostonians did not turn from their fellow men -- they turned toward them. And that is the real music of mankind.

Howard Fineman, editorial directorThe Huffington Post


Boston is a tough and resilient town. So are its people. I am supremely confident that Bostonians will pull together, take care of each other and move forward -- as one proud city.

President ObamaOn the people of Boston
Police scoured video surveillance and asked for publics and new stations/papers video to begin to search for the suspect/suspects. No one had any clue who had done this or why. That evening the FBI joined the case. Mayhem continued in the city as everything in the surrounding area (15 square blocks) was brought to a halt. People were left out in the cold as hotels in that area were closed. Many Bostonians lent a helping hand by providing shelter for the displaced. Interviews were being conducted, statements taken as more than 1000 law officials worked the case from start to finish.
Here is the list of law officials helping in this investigation.
Boston Police Department
Brookline Police Department
Cambridge Police Department
Revere Police Department
Northeastern Metropolitan L.E. council (NEMLC)
Massachusetts Bay Transportation Association (MTSB)
Massachusetts State Police
Middlesex County Police Department
Metropolitan Law Enforcement Council
Manchester New Hampshire Police Department
FBI
ATF
CIA
National Counterterrorism Center
DEA

THE HUNT WAS ON

The evening of April 18th the FBI released pictures of the two suspects, and the public was asked for their help in finding their identity. There was much confusion and false reports of suspect being found and arrested. The public was including news sources were not given any information by the Law Enforcement.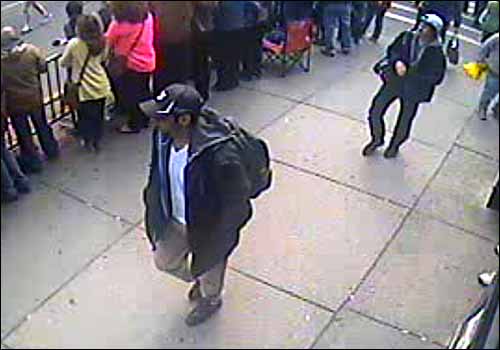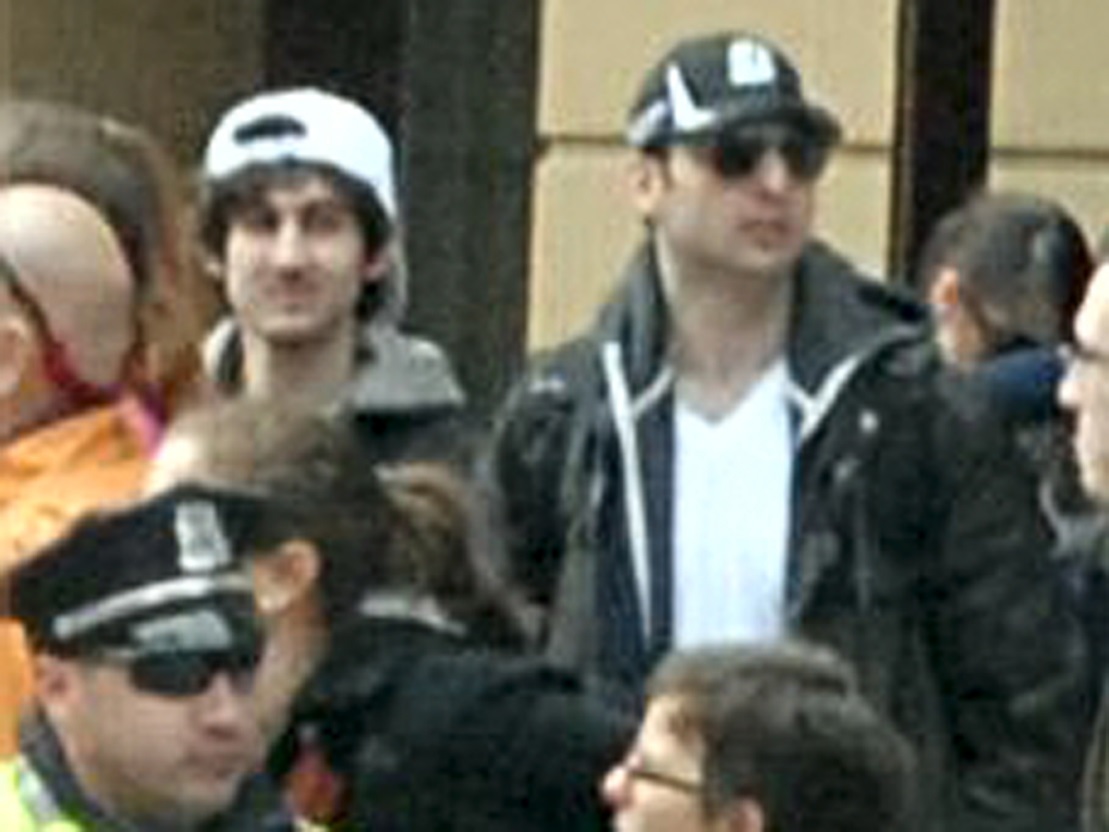 Later that very night around 10:30, 27 year old Sean Collier (a MIT police officer) was shot to death in his patrol car on the school's Cambridge campus. Tamerlan and Jahar tried to steal his service weapon but were unable to.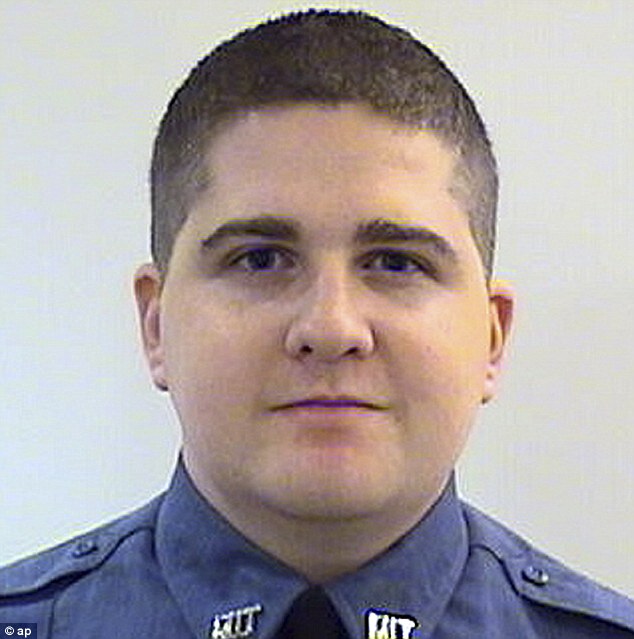 MIT police officer Sean Collier who was shot to death in his patrol car.
Not long after this Tamerlan carjacked a Mercedes at gunpoint and telling the driver, Danny, who he took hostage, that he in fact was one of the "Boston Bombers"
Tamerelan had Danny pull over and Jahar who had been following placed items in to the trunk and jump into the back seat. Tamerlan forced the driver into the passenger seat and proceeded to drive around Boston. During this time there was a discussion between the two brothers about traveling to New York City. About 40 minutes after the murder of Sean Collier the brother stopped at a Shell station in Cambridge. After getting $45 from the hostage they had also stopped at an ATM and withdrew $800 of the hostage's money.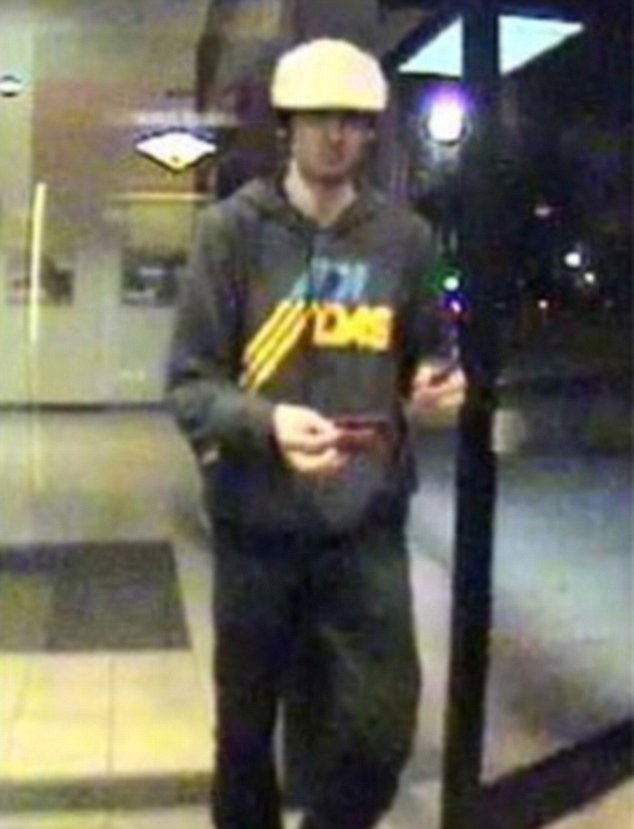 Jahar was in the store buying snacks and Tamerlan being distracted by something, the victim, Danny, saw his chance and fled the vehicle running across the street to the Mobile station. (Picture of the ATM withdrawal and stations). Tamerlan also got out the vehicle, got Jahar and they were off again. Danny (hostage) in the mean time had made it across the street, ran into the store and yelled "some men are trying to shoot me. They have a bomb and guns" Before collapsing to the floor behind the counter as he was so terrified he could not stand. The cashier Terek Ahmed called police and within 3 minutes the area was flooded with police. This was the beginning of the end for Tamerlan and Jahar. The brothers continued on their escape but did not think as they had kept the hostage's phone which allowed police to track them via GPS.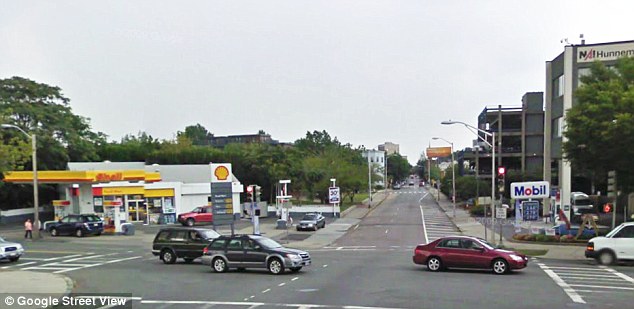 The Corner where Danny Escaped
With police now able to locate them the brothers moved to the suburb of Watertown and shortly after midnight the suspect Tamerlan, in the stolen SUV and Jahar in a Honda Civic were spotted by Watertown police. Backup was called in.
While attempting to flee, the brothers threw two explosive devices out the vehicle. A gun battle ensued where more than 200 shots were fired.
Tamerlan was severely injured during this battle and was pronounced dead at the scene. Rumors flew that Jahar had run over Tamerlan and dragged him for a bit. Jahar fled the scene and another manhunt was on. Police found the SUV a short distance away. Even with all the shots fired and the grenade and pressure cooker bomb exploding only one police officer was critically injured. MBTA Officer Richard Donohue Jr.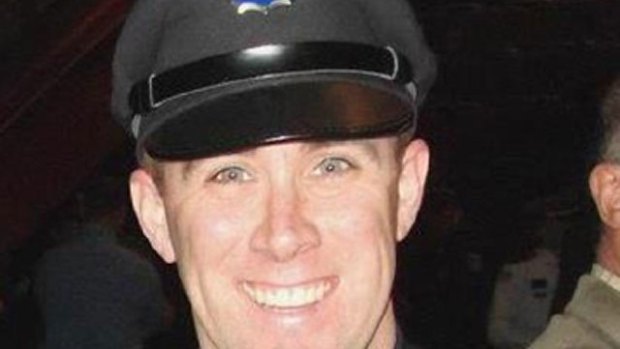 Officer Richard Donohue Jr. was shot in the femoral artery. His heart stopped for approximately 40 minutes and he had lost nearly all his blood.
Jahar was able to evade police under the cover of darkness. Police started issuing alerts of the manhunt and ordering lock downs of Watertown and Boston. No trains, buses, stores or schools were open. Boston and surrounding areas were literally on lockdown. In Watertown police went door to door searching each house, yard, shed and apartment.
Pictures reveal Boston bomber brothers dramatic shootout
In the early evening as the lockdown was lifted and people starting to resume their normal life but still were on alert. Law enforcement vehicles were being pulled back and officers were starting to head back to their stations when the call came in. A man, David Hennenberry of Franklin Street, call police. He had gone outside to get some fresh air in his driveway when he noticed the shrink wrap on his boar was not right, the straps moved and the pads were askew. He then climbed the ladder and peeked inside and spied blood, lots of blood and a body by the boats engine box. Within minutes of the cal. Swat had descended on the neighborhood ¼ of a mile from where Jahar abandoned the SUV and escaped on foot.
A command post was setup and helicopters were brought in with heat sensors to see if anyone was alive in the boat. Massachusetts State Police officer Sgt. Sean Murphy was photographing the capture of Jahar. Once police knew Jahar was alive they began issuing orders for him to surrender and was taken into police custody.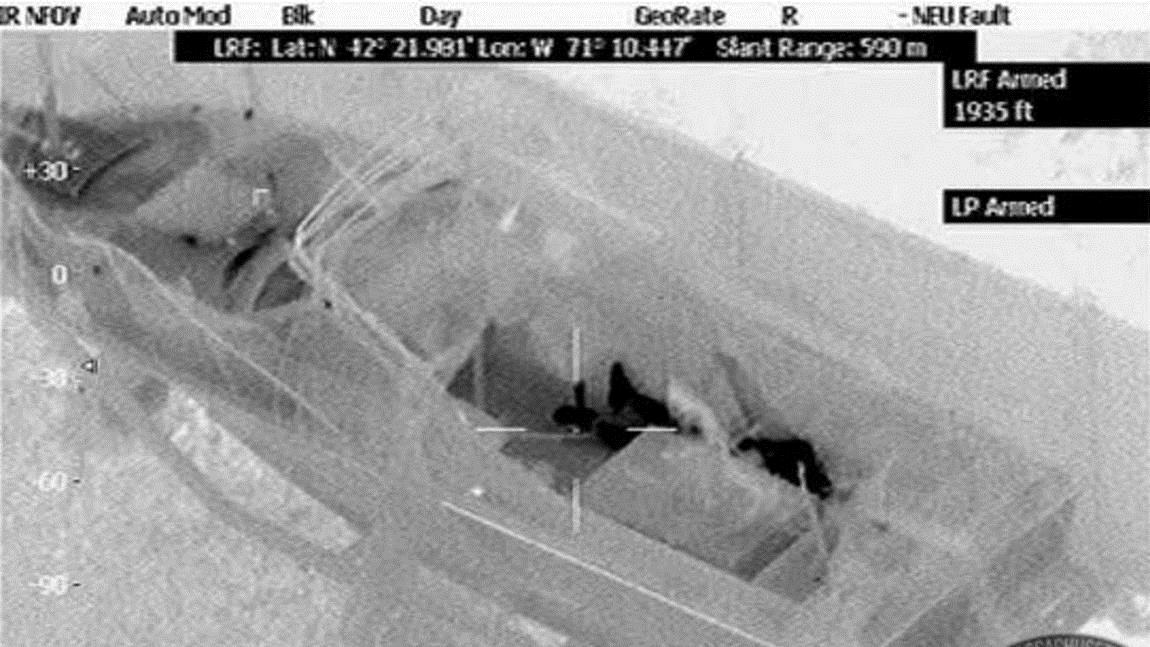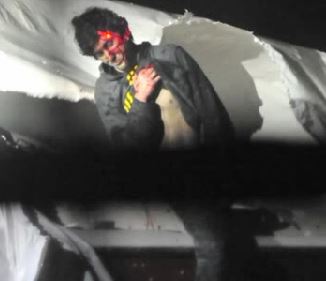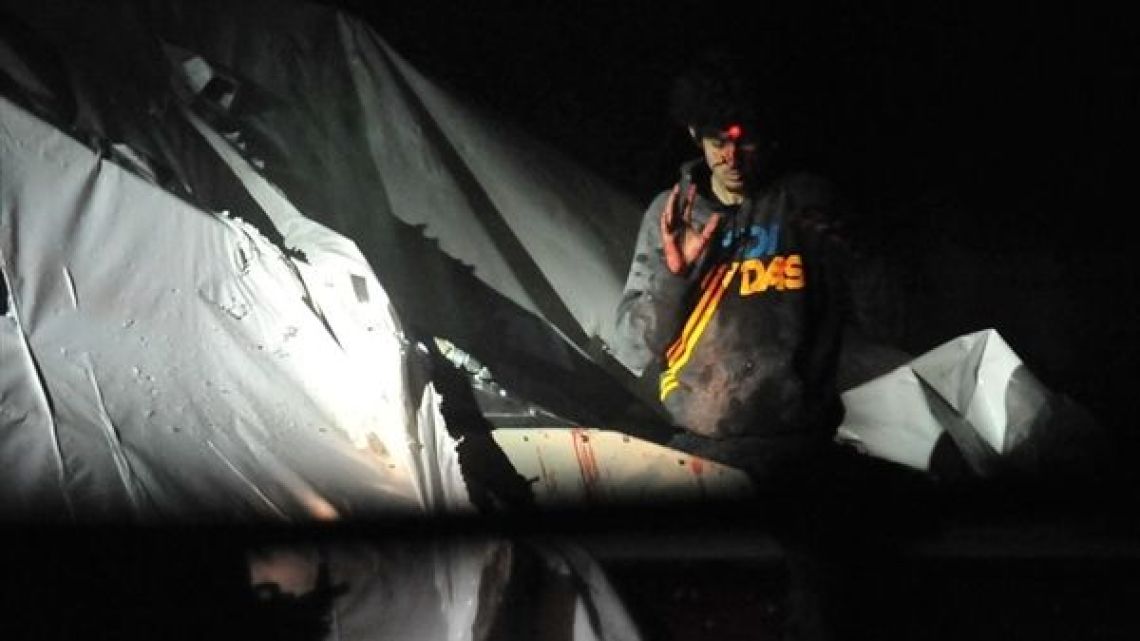 At 8:42 PM he was arrested, this was 102 hours after the bombs went off.
The jury selection process for the trial, began on January 5th, 2015. The trial may start in the first week of March 2015.