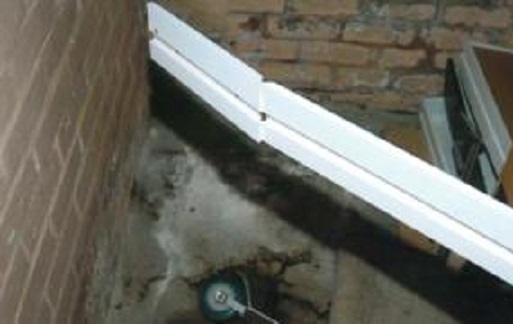 A "barbaric" couple who forced a child to sleep in an outhouse where the youngster developed trench foot have been jailed.
"Damp and cold" conditions caused the girl to develop the condition – which was common among WW1 soldiers.
The couple, who cannot be named, also starved the victim, who resorted to eating from bins and stealing food.
Both were sentenced to four years and three months in prison after previously admitting child cruelty.
Prosecutors said the child was "denied access to basic childhood necessities, such as toys and personal possessions and affection".
The young girl also suffered with untreated head lice and skin infections, they said.
The defendants, the girl's step-father and mother, from the Black Country, were arrested after the authorities were told of the child's plight.
The pair originally denied the charges, West Midlands Police said, claiming it was the girl's choice to sleep outside and that she was fed, but made herself sick.
An NSPCC spokesman said: "Instead of love and affection, this vulnerable victim was forced to endure barbaric treatment at the hands of adults who should have been caring and attentive.
"No child should ever have to forage through bins for scraps of food or sleep outside in the freezing cold."
A police investigation found the girl, now aged 16, was singled out from her siblings, locked out from the house and made to sleep in an outhouse in autumn months when temperatures dipped to almost freezing point.
The force said the girl has since gained weight and recovered physically but "mental scars remain".
Det Sgt Catherine Loosemore, from the force's Public Protection Unit said: "She had been frightened of her step-father who had threatened her on many occasions and she couldn't understand why she alone suffered this abuse.
The offences took place between 2010 and 2013, Wolverhampton Crown Court was told.
A 44-year-old man pleaded guilty to two counts of cruelty to a person under 16 years.
A 40-year-old woman pleaded guilty to one count of cruelty to a person under 16 years.
Paul Reid, the District Crown Prosecutor with West Midlands Crown Prosecution Service, said the convicted couple "showed no remorse for their actions" and "blamed each other for the cruelty inflicted on the child".
Source: bbc.co.uk