An unmarried mother has won access to a Widowed Parent's Allowance in a landmark Supreme Court ruling.
Mother of four, Siobhan McLaughlin from County Antrim lived with her partner for 23 years- but never married.
After her partner's death, she was denied money that her children would have been otherwise entitled to.
Today's ruling is expected to have far-reaching ramifications – allowing people across the UK to apply for similar payments.
The Supreme Court Justices found that the legislation which governs the Widowed Parents Allowance (WPA) was incompatible with human rights law, as it "precludes any entitlement to WPA by a surviving unmarried partner".
Siobhan McLaughlin lived with her partner John Adams for 23 years and they had four children together, but the couple were never married.
Mr Adams died in 2014.
Ms McLaughlin is now the sole provider for her family and works two jobs as a special needs classroom assistant and cleaner.
She said the money provided by the widowed parent's allowance would have been useful to her family.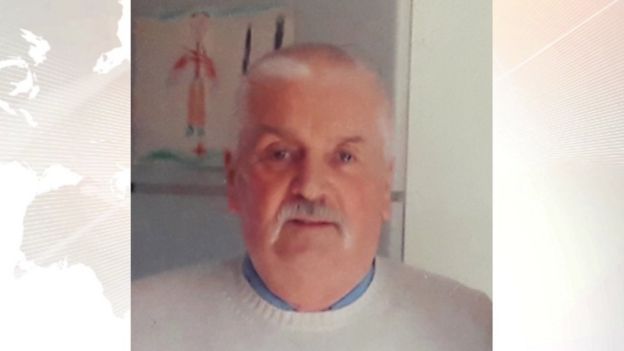 The Supreme Court cannot change the law but by saying that it is incompatible with the Human Rights Act, it is putting pressure on the UK's legislatures to change the law and ensure that it is human rights compliant.
After his death, the County Antrim woman challenged the rule that parents must have married to be entitled to a widowed parent's allowance.
Ms McLaughlin, from Armoy, won the original case but it was overturned by the Court of Appeal.
In April 2018 the Supreme Court sat in Northern Ireland for the first time ever.
Ms McLaughlin's case was the first case heard by the court in Northern Ireland.
Thursday's ruling by the UK Supreme Court is expected to allow unmarried people from across the UK to apply for a Widowed Parent's Allowance.
A Department for Work and Pensions spokesman said: "We will consider the court's ruling carefully. Widowed parent's allowance was a contributory benefit and it has always been the case that inheritable benefits derived from another person's contributions should be based on the concept of legal marriage or civil partnership.
"This ruling doesn't change the current eligibility rules for receiving bereavement benefits, which are paid only to people who are married or in a civil partnership."
Analysis: BBC News Legal Correspondent, Clive Coleman
The Widowed Parent's Allowance (WPA) can only be claimed by a surviving partner if that partner was either married to, or in a civil partnership with the deceased.
The question at the heart of this case was whether that restriction unjustifiably discriminates against the surviving partner and/or their children, and breaches their human rights.
The Supreme Court has decided that it does, and that has significant implications. There are some 3.3 million co-habiting couples in the UK. Around 1.2million of them have children.
The purpose of the WPA is to help the children. Today's ruling will benefit those families where one co-habiting parent has died and the WPA has been refused, or where a parent dies in future and the surviving partner makes a claim.
Source: bbc.co.uk